Face & Body Butter Cleanser with Kigelia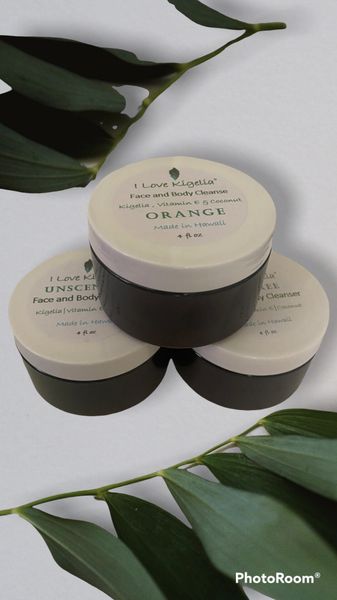 Face & Body Butter Cleanser with Kigelia
Foaming Soap Butter - Healing & Firming with Ki
geli
a
The pH of this foaming soap butter is very low (5.5) and is very mild to the skin.  The soap is  Paraben and MPG free and is formulated for the face but can be used on the body and hair too.

Ingredients: Glycerin, Water, Kigelia Extract, Honey, Vitamin E, Radish Root Ferment Filtrate, Sorbitol, Sodium Cocoyl/Lauroyl Isethionate, Disodium Lauryl Sulfosuccinate, Salt, Phenoxyethanol, Tetrasodium EDTA. 

Scent Options: (pure essential oil):


Orange
Tea Tree
Size:
 4 ounce jar
About Kigelia Extract: http://www.livestrong.com/article/550323-what-does-kigelia-fruit-extract-do-for-skin/


DISCLAIMER: All products are for external use only, do NOT ingest. Make sure you do NOT have any allergies to the product by testing a small area on your skin first. Pregnant women or people being treated for skin or hair problems should consult with a physician before using. This product is not intended to diagnose, treat, cure or prevent any disease. Results may vary.  Kigelia is not FDA approved.


Reviews