Facial, Hand and Body Soap Bar with Kigelia - All Natural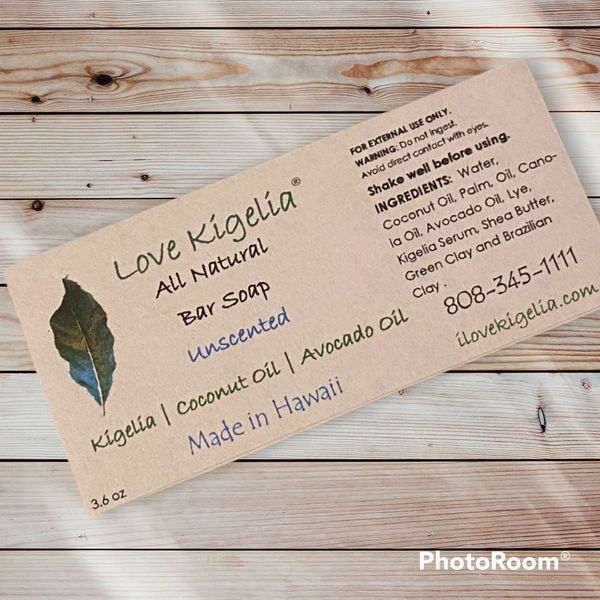 Facial, Hand and Body Soap Bar with Kigelia - All Natural
All Natural Kigelia Facial, Hand and Body Soap Bar - Healing & Firming 
Ingredients: Water, Coconut Oil, Palm, Oil, Canola Oil, Avocado Oil, Lye, Kigelia Serum, Shea Butter, Frankincense Essential Oil, Green Clay & Brazilian Clay
Available in Unscented and Frankincense Scent (using only pure essential oils)
Size: 3.6 oz
About Kigelia: http://www.livestrong.com/article/550323-what-does-kigelia-fruit-extract-do-for-skin
For more about Kigelia - Search "benefits of Kigelia" and "kigelia research" on the internet. 
DISCLAIMER: All products are for external use only, do NOT ingest. Make sure you do NOT have any allergies to the product by testing a small area on your skin first. Pregnant women or people being treated for skin or hair problems should consult with a physician before using. This product is not intended to diagnose, treat, cure or prevent any disease. Results may vary.  
Reviews